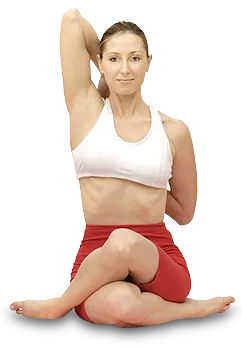 Unlike conventional medicine, which focuses on attempting to treat disease once it occurs, Stirpe Chiropractic Center emphasizes improving your health in an effort to reduce the risk of pain and illness in the first place. Most people would rather be healthy and avoid illness, if they could. This is one of the main reasons for the big surge in the popularity of our wellness center.
For some, Stirpe Chiropractic Center will take them back to a place that is cozy and familiar, offering a rediscovery of health and wellness that had been previously known but long lost. For others, the journey may offer a new center, one never before experienced.
People are recognizing the benefit of seeking an alternative to traditional medicine; one that will help them achieve and maintain optimal health. Please take the time to meet the doctor, team, and our wellness network dedicated to helping you achieve your wellness objectives. To fully understand the nature of your health we recommend you join our free website membership program. As a patient at Stirpe Chiropractic Center we will personally tailor a wellness program specifically targeted to your wellness needs using the least invasive yet highly-effective techniques and services.
Choosing a Chiropractor in Syracuse
We have been serving Syracuse and the neighboring communities since 1982.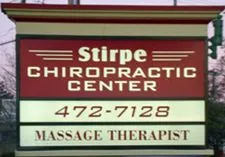 Our Philosophy
Our approach is simple. We believe that health is amongst our most valuable possessions. And while we generally meet people after they've lost their health, our commitment is two-fold.
1. Relief Care in Syracuse
Many people seek care in our practice and have one goal: relief. So that's where we start! During this initial stage of intensive care, we have several obligations:
Uncover the underlying cause of the health problem
Suggest a care plan to produce the fastest results possible
Offer ways patients can participate in their recovery
Explain the value of post-symptomatic wellness care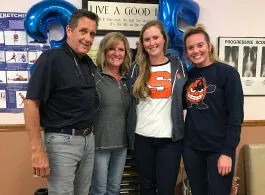 2. Wellness Care in Syracuse
We're committed to teaching our patients that true health is a journey, not a destination. Through educational opportunities (like this website), we hope to communicate the value of ongoing chiropractic care. Our desire is to see our practice members abandon the prevailing sickness care model of health (waiting for symptoms and then taking action), in favor of the emerging wellness model.
You're in Charge
Regardless of your health goals, please understand that we see ourselves as mere servants. You're the boss! It's your body, your health and your future. Our job is to offer you the finest chiropractic care possible in Syracuse, make appropriate recommendations and work together to achieve your goals.
Take the first step towards relief by calling our Syracuse practice today and making an appointment to discuss your health goals.